Join the FFXIV Mosaic Art Sweepstakes and seize the opportunity to win incredible in-game items and become a part of a legendary masterpiece by Yoshitaka Amano. Submit your screenshot before September 11, 2023! The Final Fantasy XIV 10th anniversary celebrations are still going strong, and now we have an extraordinary sweepstake for you! The Mosaic Art Sweepstakes is a one-of-a-kind chance for FFXIV players to showcase their love for the game and leave their mark on its history. The Final Fantasy XIV community team will handpick twenty-thousand screenshots from players all over the world and use them to create a breathtaking mosaic artwork that will replicate Yoshitaka Amano's 10th anniversary masterpiece.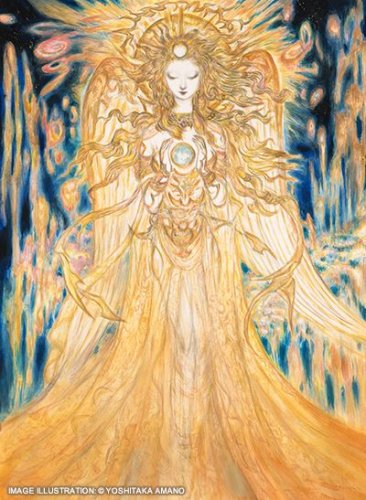 How to enter:
Login and open the submission form.
Fill out the information accurately (any incorrect information will result in disqualification).

Character Name
Home World Name
The URL to your Character profile on the lodestone website
Desired prize

Attach a screenshot: Capture a picture that reflects on your time in FFXIV, with your character in the frame. The image should have a resolution of 1920×1080 pixels or larger, a 16:9 aspect ratio, be in JPG or PNG format, and be up to 5MB per image.
Submit your entry before the deadline: Monday, 11 September 2023 at 14:59 (GMT) / 15:59 (BST) / Tuesday, 12 September at 0:59 (AEST).
Rewards: The sweepstakes prizes are extraordinary in-game items that will enhance the style and coolness of your character. Players can choose one of these four items as their prize:
Modern Aesthetics – Strife: A voucher that allows you to change your hairstyle to one inspired by Cloud Strife from Final Fantasy VII.
Gaelicap: A hat that resembles a Gaelicat.
Noble Barding: A barding that gives your chocobo a noble and elegant appearance.
Bluebird Earrings: A pair of earrings that feature a cute bluebird on each ear.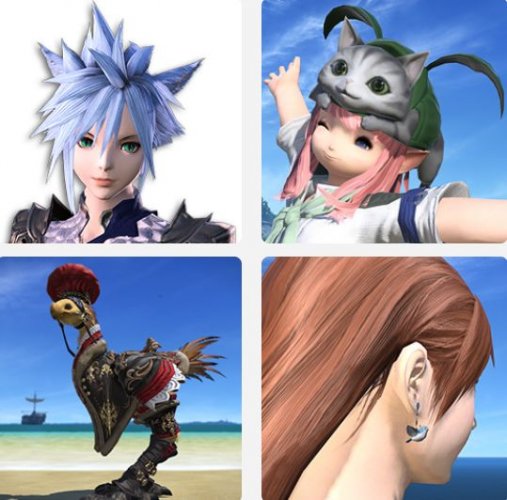 The Mosaic Art Sweepstakes is a once-in-a-lifetime opportunity for FFXIV fans to celebrate the game's 10th anniversary and become a part of a legendary artwork. So if you are interested, don't miss this chance and enter the sweepstakes today! For more information about the sweepstakes and the detailed rules, please visit the official announcement website.